25th anniversary of Bech Packaging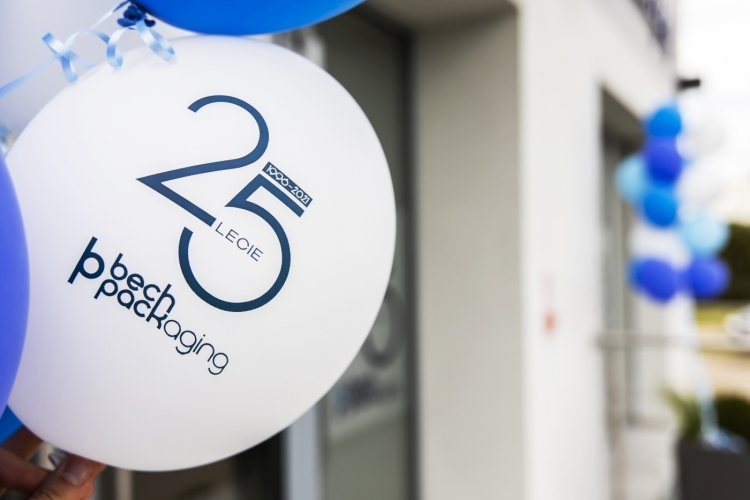 In June 2021, we proudly celebrated the 25th anniversary of our operations here at Bech Packaging. Indeed, we have been designing and manufacturing plastic packaging for the food, chemical, cosmetic and pharmaceutical industries for 25 years already. Our products have gained much ground on the local market, but still, we export the majority of our bottles and dispensers to almost the whole of Europe. We regularly ship our packaging to the United States, too, as well as Canada, Australia, and even certain African countries. Our products are our calling cards – this is our guiding principle in business. This is why we particularly focus on quality and precision, controlling all stages of the manufacturing process for plastic packaging – from design to end product. The meticulousness, attention to detail, and ambition of our employees and associates have allowed us to build the solid foundation of our 25-year-long operations. Plastic packaging production – a bold look into the future. Our anniversary is the perfect time not only to take a look back. We are facing new challenges and can observe that the firm trends in plastic packaging have gained speed in this changing environment; however, thinking about the future has never been more difficult and fascinating at the same time. That is why our employees' loyalty and support are invaluable. We cannot imagine a company celebrating international successes without a team of trusted, devoted, and committed employees who are passionate and willing to improve both their skills and corporate processes. Thank you so much for that! Bech Packaging – always reliable. Even though the pandemic has effectively blocked our celebrations, we still kept the employees who guaranteed our success in our minds. It is worth noting that 35% of Bech Packaging employees have worked here for more than ten years. It is great to have such a stable foundation for our activities. We would also like to thank our customers, contractors, and business partners that we have formed valuable relations with through many years, and say we are grateful for their trust. It is thanks to you that we can continue to perform tasks, search for new solutions, and improve the quality of our everyday work. We are facing new, fascinating challenges, and entering a new era in the economic, social, and political sphere. Whether we approach it anxious or open depends on all of us. Will we be learning from the past? Or will we learn to sense the future? Here at Bech Packaging, our manufacturing process involves a wide range of environment protection efforts to ensure that plastic packaging serves the generations to come in the best sense of that word.


BECH PACKAGING WITH ANOTHER "GAZELE BIZNESU" 2020 AWARD

We have received the "Gazele Biznesu" distinction for the fourth time in a row. The ranking features Polish small and medium enterprises which enjoy the most dynamic growth each year. Bech Packaging specialises in manufacturing packaging for the cosmetics, pharmaceutical, chemical, and food industries. Our offering includes ready-made and popular types of packaging, but we also specialise in preparing and implementing individual designs for our customers. We design, manufacture, and ship plastic packaging for our customers in Poland, across Europe, and in selected countries on other continents. "Gazele Biznesu" is the oldest and most popular Polish ranking of the fastest developing small and medium enterprises. To be eligible for a place in the ranking, enterprises must satisfy strict economic requirements. On this occasion, we would like to give our special thanks to our customers, partners, and the whole Bech Packaging team. We would not be here without you!